Massive Soccer UK programme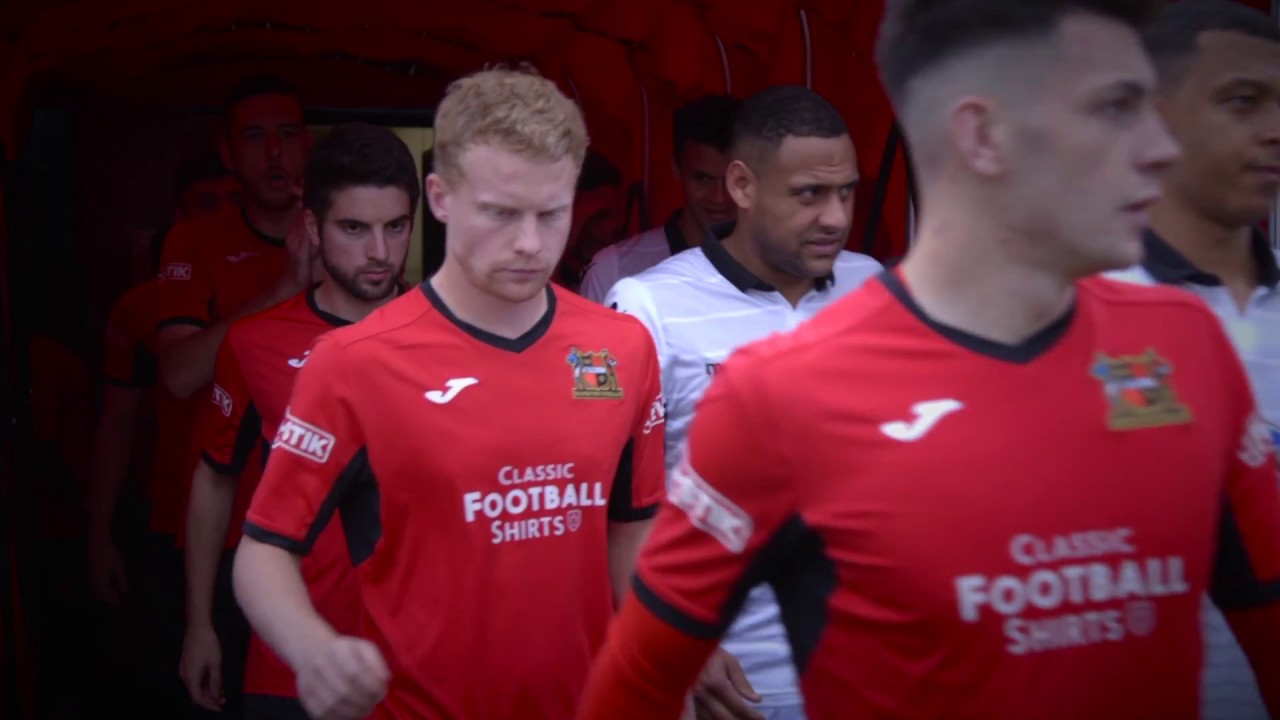 Study and improve your soccer skills in the UK city of Sheffield with The World's First Football Club, Sheffield FC.
You'll spend an academic year studying at Sheffield Hallam University while you complete a soccer training programme in a city with football at its heart.
The Massive Soccer UK programme is the result of a collaborative partnership between Massive Soccer, Sheffield Hallam University and Sheffield FC.
Welcome to Sheffield Hallam University
Sheffield Hallam University is a vibrant community of students and staff from more than 120 countries. We offer exceptional teaching across 700 foundation, undergraduate, postgraduate and research degree programmes. With more than 31,000 students, we are among the largest universities in the UK. The University has two campuses – City Campus and Collegiate Campus. Both campuses have libraries which are open 24 hours a day, all year round as well as a range of sports facilities.
The city of Sheffield
Sheffield Hallam University is located in the student-friendly city of Sheffield. It is located in the middle of England, close to some of the UK's most beautiful countryside. Sheffield has a lively art, music and film scene. It has a long sporting tradition and is home to two major football clubs, world-class swimming and diving facilities and the World Snooker Championships.
The World's First Football Club, Sheffield FC
The World's First Football Club, Sheffield FC, was established in 1857. It is now a semi professional football club with a unique history and a remarkable global identity which celebrates Sheffield as the birthplace of Association Football. Sheffield FC is the proud owner of a FIFA Centennial Order of Merit. It is one of only two clubs in the world to be recognised with this award for its services to the 'beautiful game'.
What can I study at Sheffield Hallam through the Massive Soccer UK programme?
You can choose from our wide range of full-time undergraduate courses in subject areas including
Accounting, banking and finance
Art and design
Biosciences and chemistry
Business and management
Computing
Engineering
English
Food and nutrition
Languages
Media, PR and journalism
Sociology and politics
Sport and active lifestyles
Tourism, hospitality and events
For a list of all of our full-time undergraduate* courses, visit our online prospectus. If you successfully complete one academic year of study on your chosen course, you will be awarded a Certificate in Higher Education (worth 120 credits).
*A number of our full-time undergraduate courses are not available through the Massive Soccer UK programme. Courses excluded from the programme include those not open to international (non-EU) students and those where there is no opportunity to complete a Certificate in Higher Education in one academic year. Please contact Fraser Foster on the contact details listed under Advice and Guidance to check that your preferred course is available through the programme before you apply.
What qualifications do I need to apply?
To apply for the Massive Soccer UK programme, you need a passion for soccer and a High School Diploma with a minimum GPA 2.6/4
evidence of significant experience of playing competitive soccer for a number of years
a letter of support from a director of football coaching
a United States High School Diploma with a minimum GPA 2.6/4
plus 3 APs with a minimum grade 3 or ACT with a minimum composite score of 25 or SAT with a minimum score of 500 in each areain relevant subject areas.
Where will I stay during my time in Sheffield?
Accommodation has been reserved for you in Bramall Court, a city centre residence managed by landlords in partnership with the University. You can see further information on this residence here. You will typically have a single study bedroom and share the residence with other students including others studying on the Massive Soccer UK programme. You will receive further information about how to apply for accommodation once you have received an offer for the programme. We recommend that you budget about £5,000 for your accommodation costs.
Do I need a visa to study in the UK?
You'll need to apply for entry clearance known as a Tier 4 General Student Visa before travelling to the UK. We can guide you through the application process. You can find out more about applying for a Tier 4 General Student Visa here.
How to apply?
To apply for the programme, you need to complete our application form.
For an application form, contact ffoster@massivecreativeinc.com
Email completed application forms to ugmassivesoccer@shu.ac.uk
How much will the programme cost?
For September 2018, the programme fee of £20,000 includes
tuition fees: (a) full-time undergraduate* study over one academic year at Sheffield Hallam University, and (b) access to University facilities, including the libraries and University sports facilities. Information about the tuition fees can be found here.
additional fees: (a) soccer training from Sheffield FC (see sample timetable below), (b) transport costs from the University campus to soccer training sessions, and (c) additional benefits as outlined below.
What additional benefits are included in the soccer programme?
As part of the soccer programme, you will typically receive the following benefits:
Sport science support and training
A personal lifestyle practitioner to support your wellbeing and personal development, helping you to find the balance between sport and education and achieve your goals.
Strength and conditioning training specific to soccer both in the gym and on the field.
Access to a limited number of free physiotherapy sessions, when necessary.
Training kit
A full Sheffield FC training kit including shorts, socks, t-shirt, training top, waterproof jacket and tracksuit.
A full Team Hallam kit including shorts, socks, track pants and hoodie.
Coach development
The opportunity to study FA Level 1 and Level 2 Football Coaching Qualifications.
You'll have the opportunity to undertake voluntary work experience with the Sheffield FC Community Foundation team. You'll gain knowledge in the development of UK community clubs which can be taken back to the USA to help the development of community soccer in the US. Travels costs incurred are not included.
The opportunity to study for a Coach Mentor (UEFA A License Coach) qualification.
Other benefits
Sheffield Hallam Gym membership including access to gyms at both Sheffield Hallam campuses, the strength and conditioning suite, fitness classes and social sport sessions.
Entry as a spectator to all Sheffield FC home fixtures
A history tour of, Sheffield FC, the home of football. The chairman of the World's First Football Club will take you on a historic tour of the city where football began.
You'll have the opportunity to try out to take part in the Sheffield Varsity match (between Sheffield Hallam University and Sheffield University).
Extra costs not included in the programme fee include
living costs including food and accommodation
flights to the UK
the Immigration Health Surcharge (currently £150) so you are entitled to free healthcare under the National Health Service
Tier 4 (General) Student visa costs
What are the typical living costs in Sheffield?
As part of the Tier 4 (General) Student visa regulations from the UK government, you must show the balance of one year's tuition fees plus £9,135 for living expenses in Sheffield. We recommend that you budget for at least £1,015 per month for the length of your course to cover living costs, such as accommodation, food, travel and entertainment while in the UK.
When does the programme start?
The programme – alongside the majority of our undergraduate degrees – begins in September.
How will I combine soccer training with my studies at Sheffield Hallam?
Your study timetable will depend on the course you choose and will be confirmed closer to your enrolment date. Your classes, lectures and seminars will take place during the day with soccer training in the evenings. Below is a typical weekly timetable for your soccer training:
Monday: Soccer training with Sheffield Hallam University Football Club from 7.30-9.30pm at Sheffield Hallam University Sports Park

Tuesday: Training alongside Sheffield FC Players (U19s and U21s reserves)

Wednesday: Match day – British University and Colleges Sport (BUCS) League

Thursday: Training 8-10pm alongside Sheffield FC at Sheffield Hallam University Sports Park

Friday: Strength and conditioning session at Collegiate Campus

Saturday: 10 showcase games during the programme to be played against squads from local football clubs.
Due to restrictions while studying in the UK on a Tier 4 General Student Visa, you will not be eligible to play for Sheffield FC during this programme.
What coaching qualifications are included in the programme?
All Massive Soccer UK students will have the opportunity to undertake the FA level 1 and 2 In Coaching Football qualifications. These will be delivered by an English Football Association coach educator. The English FA is recognised across the world as one of the leading football associations. If successfully completed, the coaching certificate will give students the opportunity to coach soccer anywhere in the world.
Advice and guidance
If you have any questions about the Massive Soccer UK programme, please contact Fraser Foster, Director of Soccer Development at Massive Soccer.
Phone: (772) 419 8668 Email: ffoster@massivecreativeinc.com
The University's terms and conditions are available here.