Welcome to Science Week at Sheffield Hallam
From 12 to 18 March 2018, we'll be offering a programme of fun, inspiring and free events that showcase science and engineering.
Science Week at Sheffield Hallam aims to celebrate science and engineering through a diverse programme that will fascinate, entertain and engage children, young people and adults. Talks, masterclasses, events and community activity, led by experts, will be available at the University and within schools and colleges.
Take a look at last year's festival: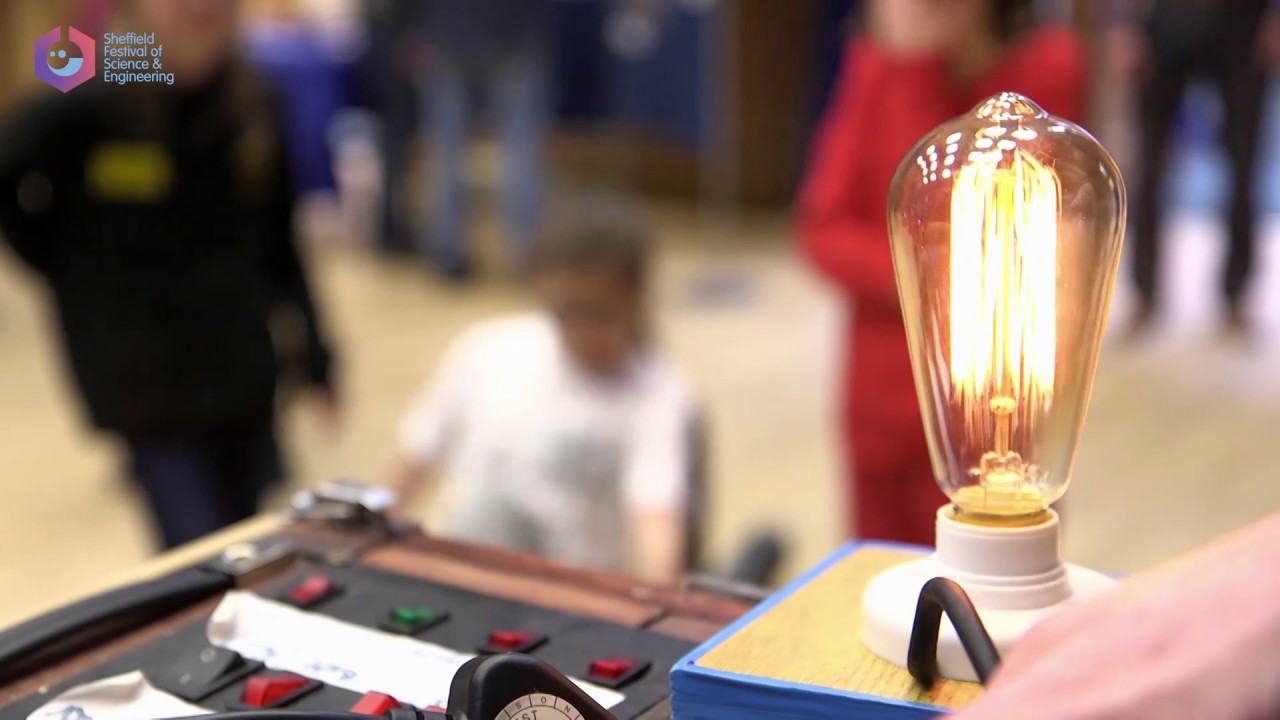 Want to get involved?
If you have any questions, would like further information or wish to be added to our mailing list, please email science-week@shu.ac.uk
On-campus Programme for Schools
To reserve places on any of our on-campus workshops and masterclasses please download the programme for the week
Sessions at your school or college
If you're unable to visit the University during Science Week, there will be a number of talks, masterclasses and activities that can be held within a classroom environment. To view the sessions available at your school or college download the timetable here and email science-week@shu.ac.uk to organise a session.
Public Events
Allied Health Profession and Nursing STEMnet event
Monday 12th March (5-7pm)
During the course of the session you will be rotating around engaging, interactive and dynamic skills suites. A variety of different health care professions are hosting activities and simulation experiences for you to gain an insight into what they do and how they link to clinical practice. A great opportunity for anyone interested in health or thinking about pursuing a healthcare career.
Venue: Sheffield Hallam University, Robert Winston Building, Broomhall Road
Audience: Suitable for any age group
Booking places can be booked here
---
Raspberry Jam
Thursday 15th March (5.30pm-7.30pm)
Sheffield Hallam University in partnership with the BCS South Yorkshire branch is hosting a Raspberry Jam.
Raspberry Jams are independently organised community events where people get together to share knowledge, learn new things, and meet other Raspberry Pi enthusiasts. Attending a Jam is a great way to find out more about the Raspberry Pi, learn what you can do with it, and meet like-minded people. Raspberry Jams provide opportunities for people to get involved in digital making with Raspberry Pi, develop their abilities, get together, have fun, and socialise. Come along and see what the credit card sized computer can do. Learn how to get started, see exciting projects and learn more. Alternatively If you are already a Raspberry Pi expert come along and show off your project or give a lightning talk. For more information and booking please go to the BCS South Yorkshire branch events page.
Please follow the link to book a place: http://www.bcs.org/category/18936
---
Discovery Night at the University of Sheffield
Friday 16th March (Drop in anytime 4-8pm)
Hands-on Activity by Researchers from the University of Sheffield
Back by popular demand, Discovery Night opens the University of Sheffield's laboratories and lecture theatres for an evening of activities from science, engineering, medicine and dentistry. There will be exciting science demonstrations, talks, lab tours and plenty of opportunities to put on a lab coat and have a go yourself with fun, hands-on science activities for younger visitors. All welcome.
Venue: Firth Court and Alfred Denny Building, University of Sheffield, Western Bank, Sheffield, S10 2TN - view map
Audience: Age 5+
Website: www.sheffield.ac.uk/discoverynight
---
Explore Science and Engineering @ SHU
Saturday 17th March (Drop in anytime 12-4pm)
Join us for our popular interactive family afternoon as part of Science Week @ Sheffield Hallam. Students and staff from Sheffield Hallam University will host an exhibition showcasing research in biology, chemistry, forensic science, engineering and health. There will be plenty to capture the imagination of all ages from hands-on activities to mini talks and demonstrations, crafts and competitions. Find out about the brain and conditions such as epilepsy and multiple sclerosis, how venom from animals can be used to develop therapeutic agents, the detection of 'fake' money with forensic science as well as all of our exciting engineering and robotics work. New for this year, throughout the day we will also be giving mini talks and demonstrations in the Pennine lecture theatre which will be fun and accessible for all ages. More information available from the Explore website
Venue: Heartspace Atrium/Hertha Ayrton STEM Centre, Sheffield Hallam University, Howard Street, Sheffield, S1 1WB
Audience: All ages – families, organised children's group visits
Booking: Not required – come along on the day. If you are planning a group visit from an organisation please contact us so that we can arrange for somebody to meet you on the day.