Managing your mental wellbeing
Tuesday 05 March 2019
According to the charity Mind, 1 in 4 people will suffer with a mental health problem each year.
Experiencing mental health issues impacts on a person's general wellbeing and can affect multiple aspects of their life. Recognising that you are in a period of stress or low mental wellbeing gives the opportunity to make small habitual changes to support moving away from stress and a move towards wellness.
On 7th March it was University Mental Health day, a national day that aims to bring together the university community to make mental health a priority.
We wanted to share with you, our alumni, some inspiration and practical advice for taking care of something we all have in common, mental health. We spoke to Olympic silver medallist and honorary doctor, Leon Taylor, who has become a patron for improving mental health since his retirement from diving and elite sport in 2008.
Leon's message in his inspiring TEDx talk is to find your movement when trying to combat periods of low mental wellness. He says that it doesn't matter what that movement is, but it is the small lifestyle change of physically moving that can disrupt the build-up of stress and help us maintain a more positive, healthy outlook.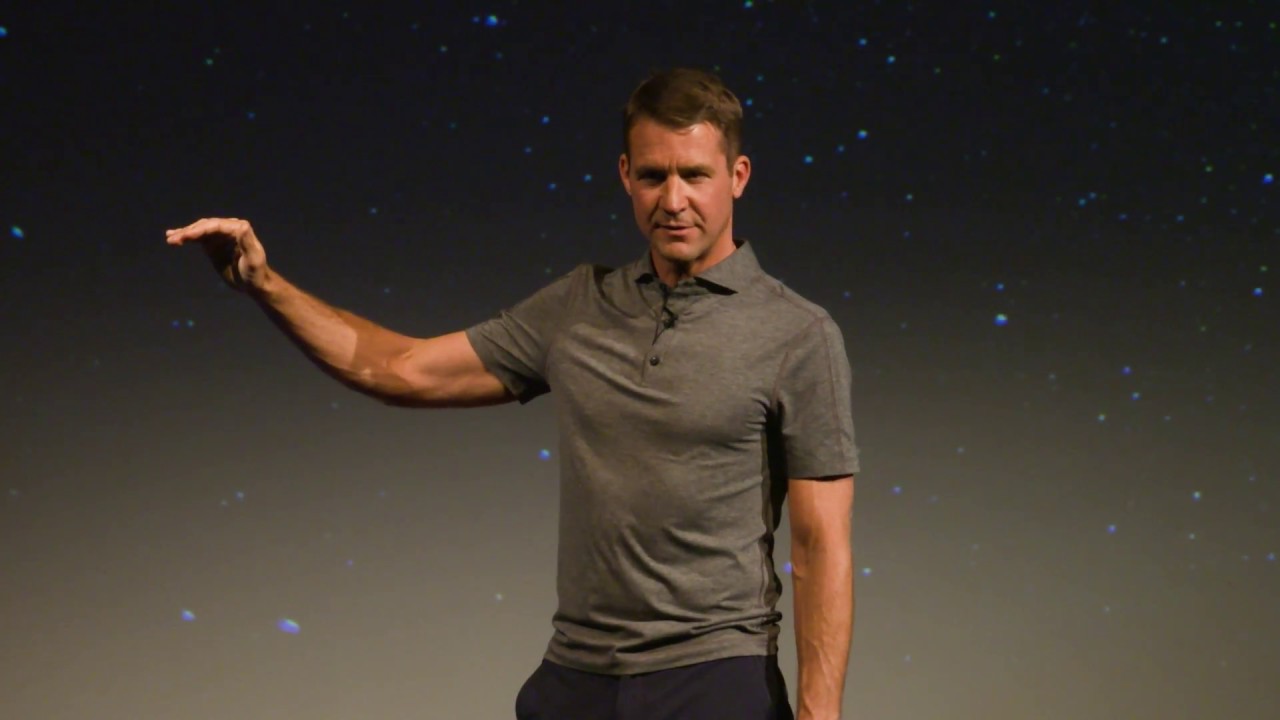 What are the main benefits of physical activity and what impact can it have on somebody's mental health and wellbeing?
It's getting rid of the division between exercise and physical movement and just looking at movement itself. Obviously, there are people who struggle with movement and they have their own set of challenges but for those who have some sort of ability to physically move - you should do it often.
Physical activity reduces the risk of major illness and improves the quality of your life. If you've got a healthy brain, and this can be made from physical movement, it means you recover quicker from stress. Physical movement will also increase your mood immediately and over a longer period you'll boost your self-esteem.
How have you managed your mental wellbeing when going through periods of transition and change?
My transition from being a Diver to leaving sport behind was bumpy - there's no two ways about it. I went from something that I knew how to navigate into this big bad world where things operate differently. I felt very lost and my confidence took a knock.
There were a few things that I was able to do to help me get through it - and one of those was the mind-set I adopted. I had to remind myself that there was no magic rewind button and I couldn't go back to be a sports person because I'd come to the end of my career. But what I could do was change my attitude towards what I got involved in next. I approached my life post-sport by pretending that I was a kid again, trying all these new things and being totally OK with being rubbish at things because I'd never done them before. I asked questions and found mentors who could share stories of how they transitioned. I think it's important to talk to people and ask them how they did it themselves.
In addition to work, personal lives and other daily stresses, many of us also have a virtual life to contend with too – social media. We asked Leon about his opinion on the use of social media, and if having a window into other people's lives can negatively impact your own mental wellness.
What are your opinions on the use of social media and its effect on a person's mental health?
It's tough because we fall into the danger which is comparison - we compare our lives with the edited lives of other people. It leads you to think that you are the only one having a bit of a rubbish time, and it's not a reality but we think it is because we're exposing ourselves to it. This can obviously have effects on a person's anxiety and depression, and I think it is a huge contributing factor to a lot of mental health issues. You've also got the lack of actual human connections because it's more commonplace now for people to be sat on their phones together in a group rather than being sat there chatting.
Leon shared with us his three top tips for maintaining your mental wellness and explained how these can help if you are experiencing a period of low mood or stress.
Move more - If you get out of your head and into your body you will disrupt stress.
Write down your thoughts - We spend a lot of time overthinking and one of the best ways to counteract this is to get everything that is in your head onto a piece of paper. You then go from something that could have been quite overwhelming to something that is a lot more manageable.
Smile and laugh often - Laughter will instantly boost your mood. It's sometimes hard to smile when you are feeling low, but you can induce laughter by phoning up a friend and speaking about a previous experience or watching a video that you find funny.
The quote that I always use is from Charlie Chaplin - 'a day without laughter is a day wasted'.
If you would like to find out about the resources available to you as one of our alumni please click here to access online guides and sources of external support for wellbeing.