Go cashless with your SHUcard. Save 10% in our catering outlets!
Go cashless with your SHUcard and save 10% in our catering outlets.
Cashless payment, by showing the QR code
Top up and check your SHUcard balance
Redeem exclusive app offers
Collect loyalty stamps.
It's your student or staff ID, plus your membership and access card into buildings, the Sheffield Hallam Students' Union and the libraries. It's also used as your membership card for the Sheffield Hallam Active gyms. It's the most convenient way to pay for goods and services on campus. Last year our students saved up to £300 each by using their SHUcard, saving an average of 15%.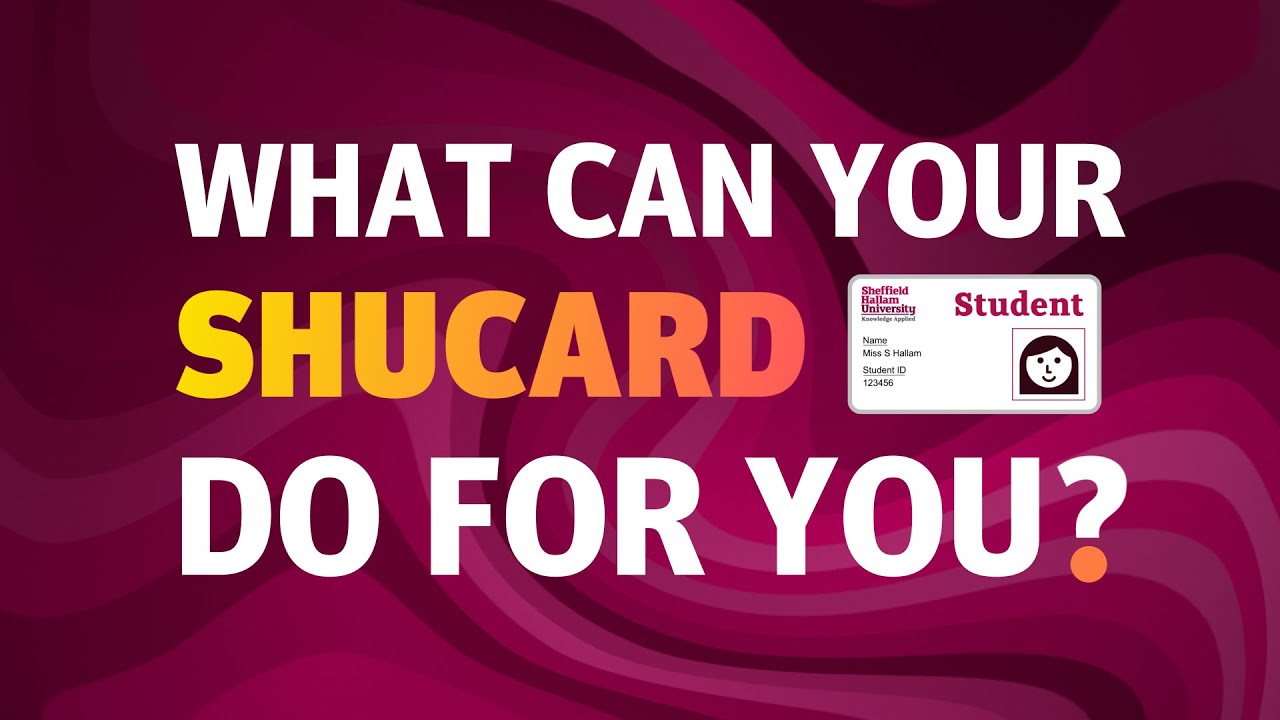 Terms and conditions
Download the terms and conditions (PDF, 84.9KB)
Be rewarded for going cashless
Save 10% every time you use your card or app to pay
Collect points and spend them like cash at our catering outlets
Look out for £1 Wednesday events in the food outlets on campus; this is an exclusive offer just for SHUcard holders
Redeem exclusive app offers
Collect loyalty stamps
Further benefits of going cashless
Flexible top-ups – online or at SHUcard top up points on campus. You can also set up a guest account allowing your family or friends to top up on your behalf
Save time – it takes less than a second to pay with your SHUcard
View your balances – use the online portal or app to view your balance and transaction details
Peace of mind – if you lose your SHUcard you can block your account. Your balance will then work with your replacement card
Carry less cash and plastic – you have little or no need to carry them on campus
Where can I use my SHUcard?
All food and drink outlets on campus
The Print Shop (level 1 Adsetts)
Libraries
Sheffield Hallam Active Gym
Sheffield Hallam Students' Union, Coffee Union
Car parks at halls of residence
Research and Innovation Office
STA and SS&H resources rooms for all course materials
How do I top up?
You can securely top up online using a debit or credit card
Setting-up a debit or credit card with your account enables you to use on-campus SHUcard top up points
You can set up a guest account to allow family and friends to top online



FAQs
How do I check my transactions and balance?
Use the online portal or SHUcard app to view your balance and details of your most recent transactions. You can also use the SHUcard top up points situated across the University to top up and check your balance.
How do I pay using my SHUcard?
Once you have topped up you can make secure transactions in seconds. Just touch the card or smartphone on the card reader in any of your favourite University outlets and the payment is complete.
Can guest account users view my balance and transactions?
No, guests logging in to make a payment do not have access to information other than previous top ups they may have made.
Is the money safe?
Yes. No money is stored on the SHUcard itself. When you load money onto your SHUcard, it is held in an account by the University until you choose to spend it. The University guarantees your funds from that point onwards. This means that nothing can happen to your money and we will honour the amount on your SHUcard. The University remains bound at all times by the Financial Conduct Authority (FCA) regulations on E-Money.
What do I do if my SHUcard is lost or stolen?
If your SHUcard is lost or stolen then it's essential that you block it as soon as possible. To do so, log in to the online system and select 'block cashless card' from the settings menu (cards can also be unblocked using the same feature). If you don't have access to the internet you can phone 0114 225 4040 9am–5pm Monday to Friday and a member of staff will block your SHUcard. Once you have blocked your SHUcard you need to go the online store to order a replacement card.
You can order a new one from the Online store and your card will be posted to you via standard 2nd class post.
How do I create a guest account?
Creating a guest account allows family or friends to add funds to your SHUcard account quickly and easily. Log into your account, select 'settings' and fill in the name and email address of the person who is going to top up your SHUcard account for you. Click 'send' and within five minutes your guest will receive an email inviting them to create an account and add funds. They will then need to click on the link and follow the instructions in the email.
Who can I contact if I have a query?
If you have any queries about your SHUcard please phone 0114 225 4040 9am–5pm Monday to Friday or email cashless@shu.ac.uk