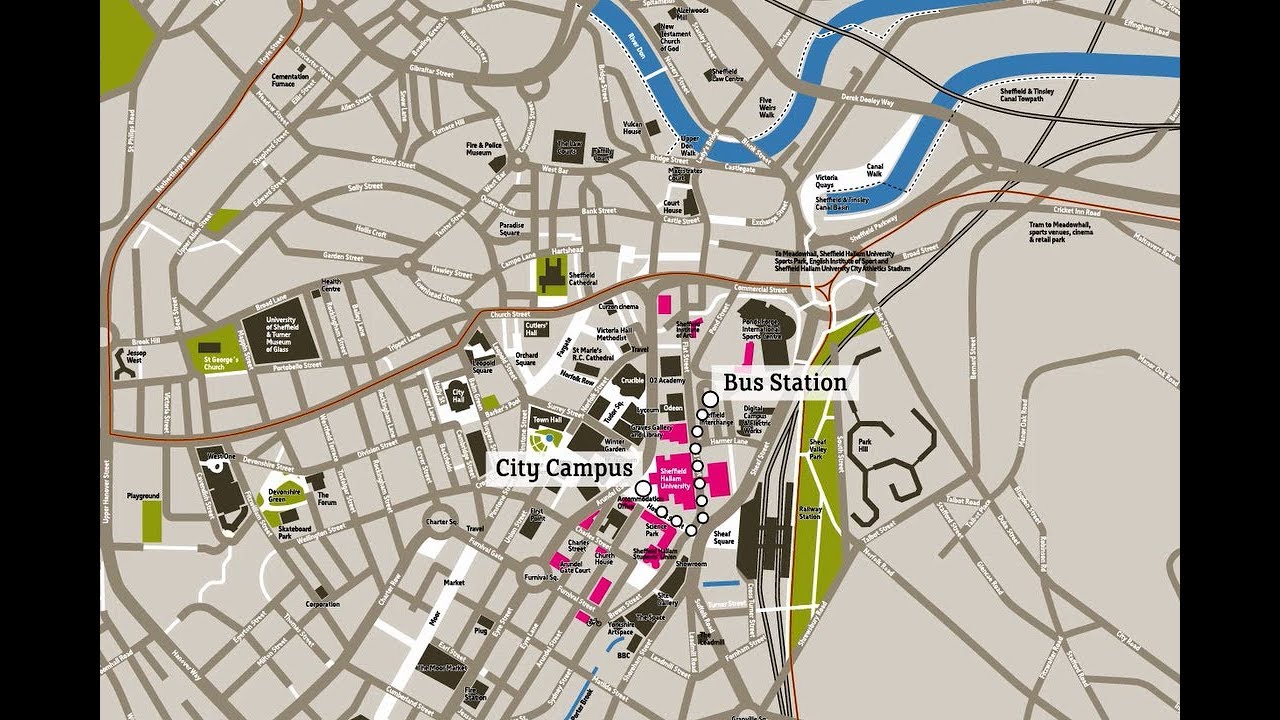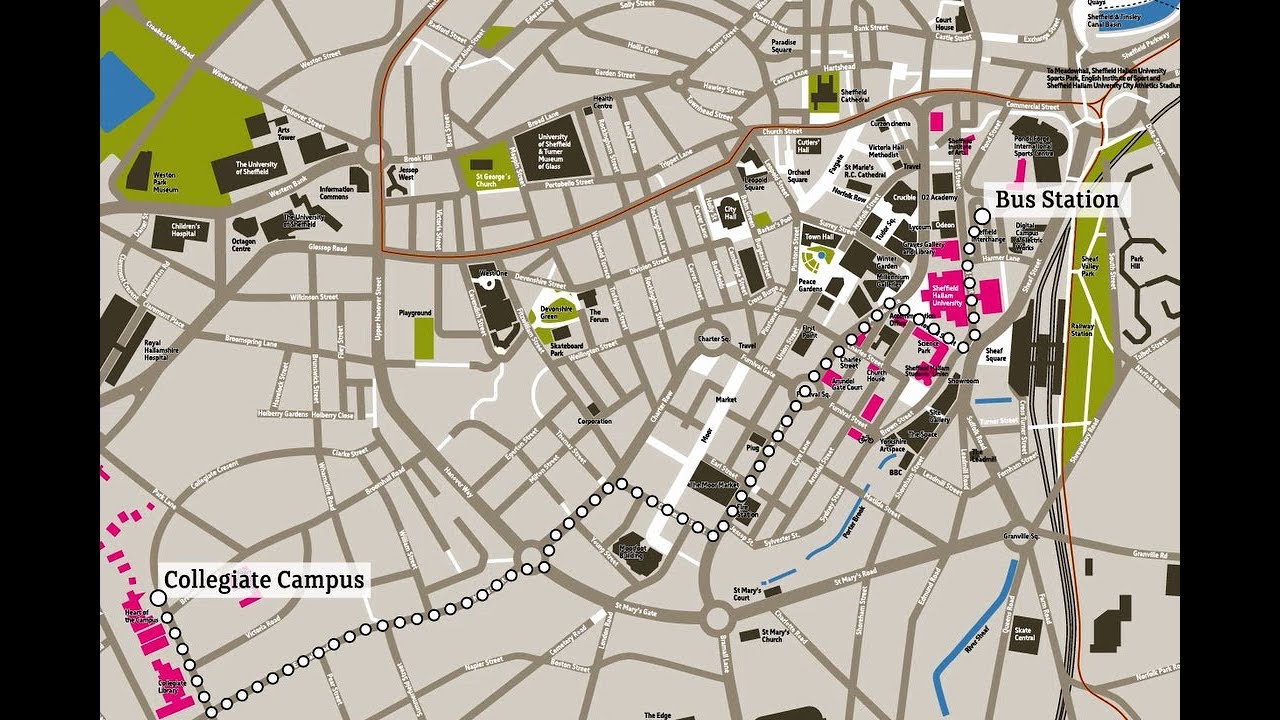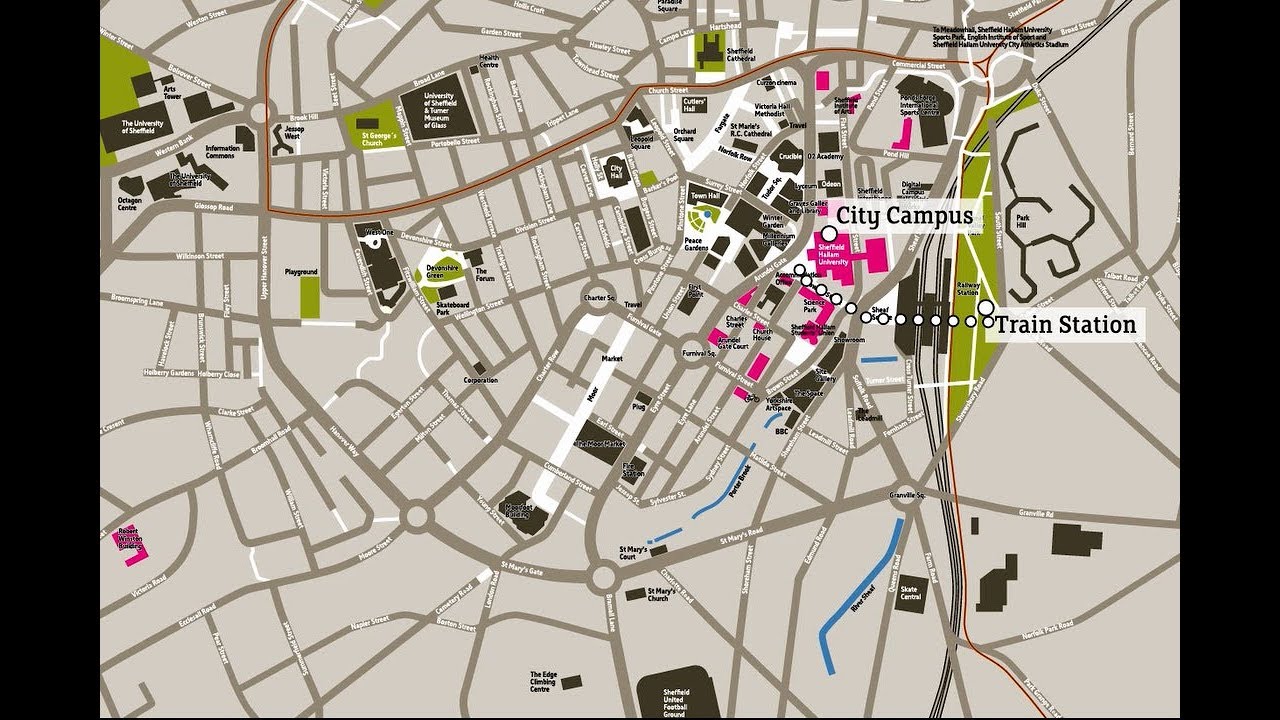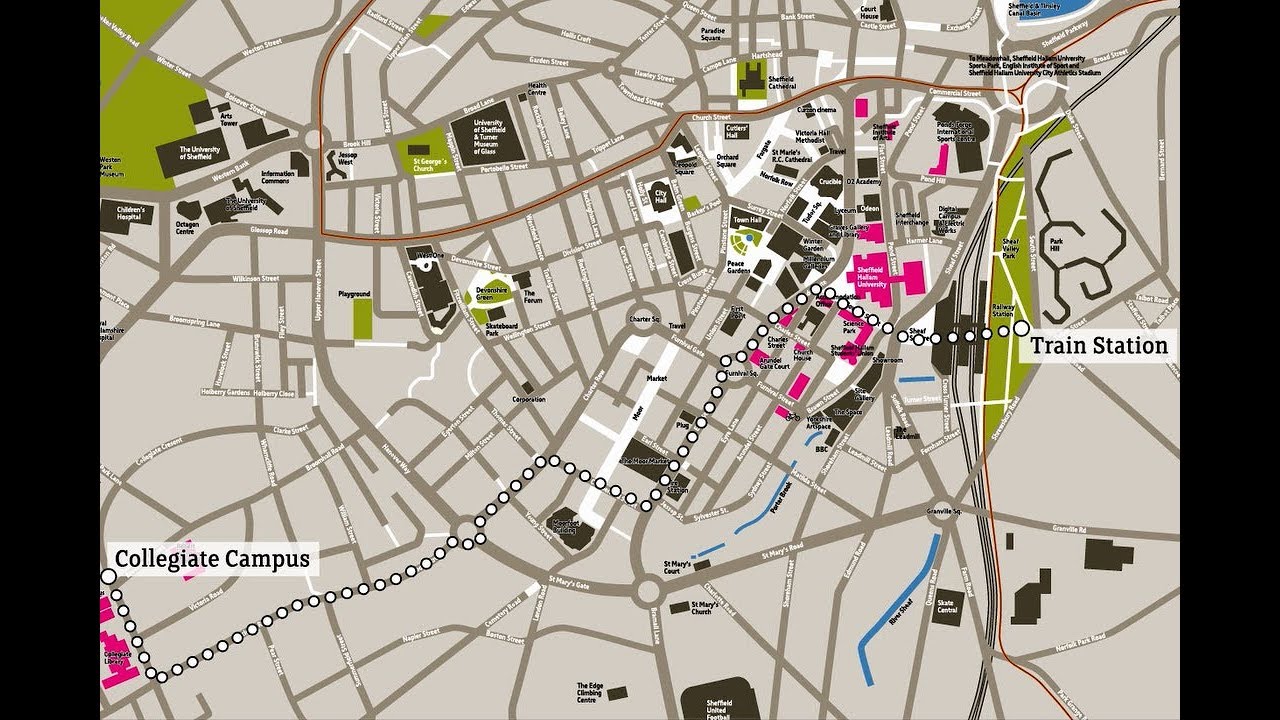 Directions
Sheffield might be the UK's 5th biggest city, but it's easy to get around with our handy guide. Save this page to your favourites so you can easily locate it during your first few weeks.
Guide to room numbers
Room numbers on your timetable will usually be between 3 or 6 digits and may be prefixed by a letter, depending on which campus you are at. These numbers help you identify the room and the building easily. The guide below explains how to understand our room numbering.
Other tips
1. Look out for the Hallam Help information points around campus, they provide a wide range of information and advice and will help you with finding your way around.
2. With your student card, most journeys in Sheffield cost just £1. Use the journey planner at travelsouthyorkshire.com to find out what bus to catch.
Collegiate Campus is a 25-minutes walk away from City Campus. However, if you need to catch the bus numbers 81, 82, 83, 83a and 88 run from the City Centre - catch one on Leopold Street or Furnival Gate. They all run to the bottom of Collegiate Crescent, just off Ecclesall Road.
3. There are 600 places to park your bike on campus - see our campus maps for locations.
4. With the Sheffield Hallam Students' Union Safe Taxi Scheme, you can get a lift home any time, without money. Call City Taxis on 0114 239 3939 and quote 'Hallam Safe Taxi Scheme'. Hand the driver your SHUcard, then come down to the Students' Union within 48 hours to pay and get it back. *Terms and conditions apply.
5. Download our SHUgo app from the App Store and Google Play. You can access your University timetable, Blackboard sites and Office 365 as well as campus maps, library catalogues and how to find and book PCs on campus.
6. Sheffield's famous Supertram is the easiest way to get to Meadowhall shopping centre, the English Institute of Sport Sheffield and the Centertainment complex, all on the yellow line.
7. Popping home or weekend away? The train station is right next to City Campus. You can collect your advanced purchase tickets at the kiosks at City Campus - located outside Peak lecture theatre, level 5 Owen - and Heart of the Campus - located close to the Students' Union office.
8. Parents looking to visit you? We have a number of special hotel rates, they can save up to 33% on selected hotels in the city by quoting our booking reference. Find out more.
9. Look out for our Hallam Help ambassadors in grey and pink t-shirts located across both campuses. They can point you in the right direction and answer any questions you might have.
Sheffield Hallam University is not responsible for the content of external websites.