If you have applied to Sheffield Hallam University through Clearing and you meet our criteria for SHU Progress (please see below for eligibility), you could receive reduced pre-entry support. For more information on how to join the scheme, please get in touch with us on SHU-Progress@shu.ac.uk or (0114) 225 4777 or make a self-referral using the nomination form below.
"I felt extremely supported by staff at Sheffield Hallam University. I was made to feel welcome and was informed about all the support and programmes on offer to me. All my questions and concerns were answered which made me feel at ease and I'm excited to start university!" - former SHU Progress student
SHU Progress provides support for applicants whose personal circumstances might mean that there are barriers to going to university.
The scheme provides additional support in the year of application and throughout the application process, including your to transition to becoming a university student.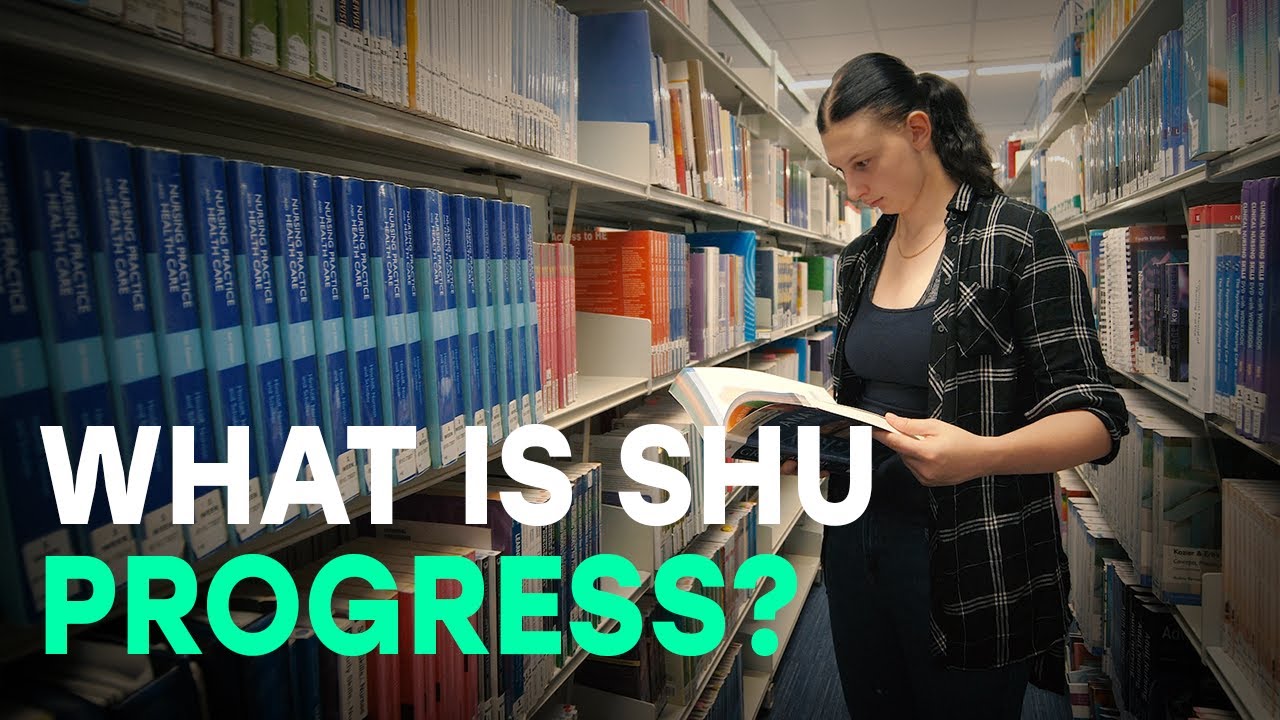 What support do I get?
As an applicant to Sheffield Hallam University, SHU Progress offers:
A personal contact at the university who will be there to provide advice and answer your questions throughout the year

Referrals to specialist teams within the university such as Careers and Employability, Funding, Wellbeing and Inclusive Support (dependent on your circumstances)
Practical support throughout the year with key stages of the application process such as UCAS, Student Finance, Accommodation, Disabled Student Support and transition etc.

Exclusive and personal visits to the university, giving you the chance to meet current students and staff who can advise and support you
Support with the costs of visiting the university for our events, and for open days
Support with making the best application to us, including access to workshops on preparing for interviews
Exclusive access to the SHU Progress blog which provides updates of relevant additional financial or personal support, as well as more general support throughout the year
If you are in or leaving care, are estranged from your family, have caring responsibilities, have experienced significant extenuating circumstances, are homeless/at risk of homelessness or are from a refugee/asylum seeking background, SHU Progress also offers additional consideration during the admissions process. This means that your personal circumstances will be shared with admissions tutors to consider when making a decision on your application to the university at confirmation or interview offer making stage.
You can view this leaflet (PDF 95KB) for more information.
"SHU progress has helped to provide more insight into what to expect and how to get prepared for the challenges ahead through talking to students at the SHU Progress event" - former SHU Progress student
Am I eligible?
SHU Progress is available to all undergraduate applicants who meet one or more of the criteria below:
How do I join SHU Progress?
The scheme is currently open for nominations on behalf of applicants starting at Sheffield Hallam University in September 2020. Normally the deadline for nominations would be in late May during a student's year of application. However due to the unprecedented nature of the Coronavirus outbreak, we have extended the nomination period to SHU Progress as we fully recognise the need to support eligible applicants through this period of uncertainty.
You can join SHU Progress in the year you are applying to university. We strongly encourage you to join SHU Progress as early as possible (just before or at the time you are applying to university).
We require you to be nominated to SHU Progress by a supporter such as:
your teacher or support worker in college
a social worker
your local authority personal advisor
Foyer or supported housing support workers
someone from a supporting charity such as Sheffield Young Carers
a healthcare professional
The nomination can be made using this form.
The person nominating you must have your consent to share your personal information with us before completing an application form. We also request you read the privacy notice (PDF 1MB) before being nominated so you are aware of how we use your data.
You can share this leaflet (PDF 95KB) with your referee for their information.
"SHU progress helped me gain more confidence and made me certain I could go to university" - former SHU Progress student
What happens next?
Applications are reviewed upon receipt and if you are accepted you will receive an email from your personal contact welcoming you to SHU Progress.
If we have any queries with your application we will contact the person who nominated you for SHU Progress.
Any Questions?
Please call us on 0114 225 4777 or email the team at SHU-Progress@shu.ac.uk