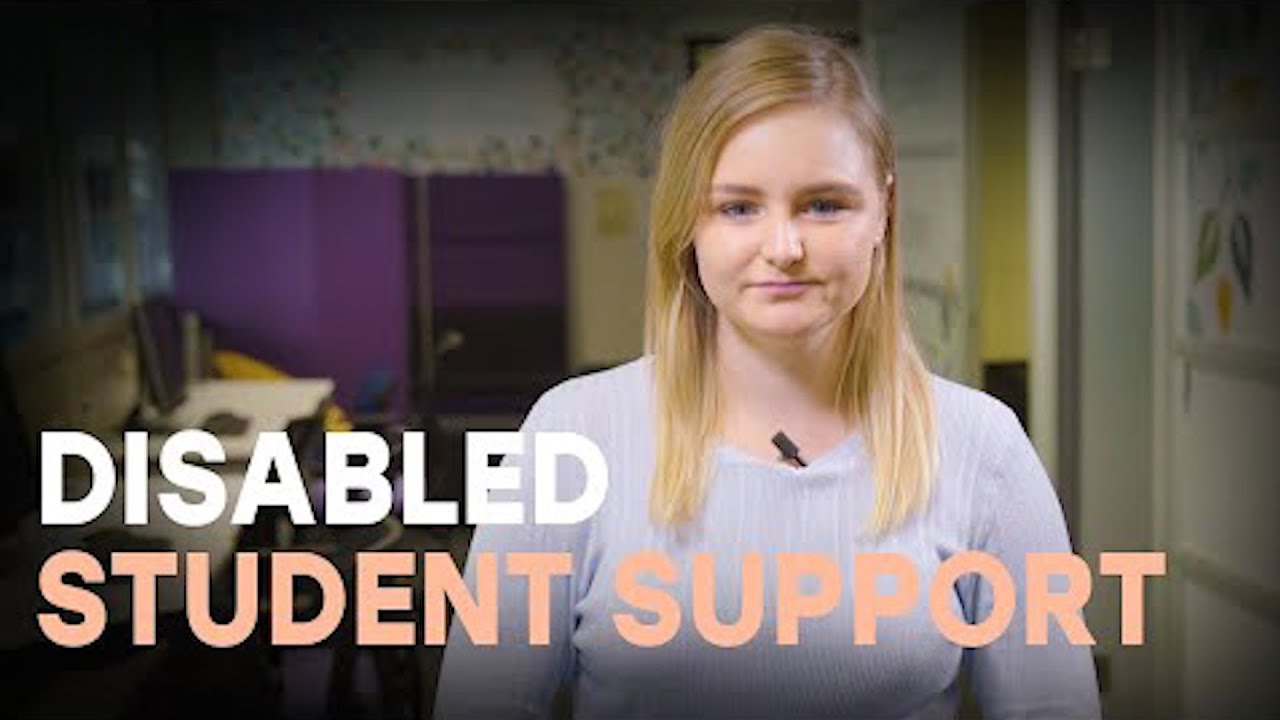 Registering with Disabled Student Support
If you have a disability, including long term medical conditions, specific learning difficulties (such as dyslexia, dyspraxia and A(D)HD) and mental health conditions, you can access additional support for your academic studies whilst at University. This is primarily via a university document called a Learning Contract and Disabled Students' Allowances, which covers extra study-related costs caused by your disability.
To access support you need to register online - you don't have to wait until enrolment. If you disclosed your disability on UCAS you will have been emailed some information on how to do this already, but if not please contact us.
General team overview
Disabled Student Support helps over 2000 disabled students. Students can receive support for a wide variety of conditions.
There is extensive support available, including
Learning contracts - reasonable adjustments to your course such as extensions or extra time in exams
Support workers - like a mentor to help with organisation, or a personal assistant to help with mobility
Equipment/Assistive Technology and software - such as digital recorders or text to speech software
A lot of our support is funded through Disabled Students Allowances (DSAs) and we encourage all eligible students to apply for this. We have an on-site assessment Centre, the Sheffield Regional Assessment Centre, where a range of disability specialists can carry out Study Needs Assessments.
There are many ways to contact us. We run daily drop in sessions - come and talk to us, no appointment needed. You can also register for support online.
For help with applying and to book a study needs assessment please contact us.
Disclosure and Confidentiality
We understand that the decision to disclose your disability or long term condition can be difficult. We strongly encourage you to disclose at the earliest possible stage so that you can benefit from as much support as possible. We store your information securely and will only share relevant information with your permission. For more information please see our learning contracts section.