Exchanges and study abroad programmes
Updated: 12 June 2020

Sheffield Hallam University will be suspending all inbound and outbound student exchange for Semester 1 of the 2020/21 academic year (September start), with all our global partners.

This was a difficult decision to make and we are now focussed on developing an improved student experience for mobility candidates in Semester 2, and hope that many of the students who had been intending to participate in an exchange in Semester 1 can instead take part at that time.

We strive to offer exchange opportunities of the highest quality, which our students can safely enjoy, and we put educational experience, and personal wellbeing, at the front of what we do. However, given the restraints placed on us by the current COVID-19 pandemic, and the fair assumption that many practical restrictions will apply for some time to come, it has become increasingly difficult guarantee this level of experience.

Staff in our academic College departments will be contacting all affected outbound and inbound applicants to share the decision and discuss next steps as soon as possible.

If you are interested in learning more about Sheffield Hallam's involvement in the local, regional and national efforts to fight COVID-19 here.
International experience helps you to develop both personally and professionally. Meeting new people and experiencing new cultures will boost your confidence and make your CV stand out to future employers.
Please note that Erasmus funding is subject to the UK's continued participation in the Erasmus programme following the Brexit transition period.
Why do an exchange or Study Abroad?
Studying or working overseas is a unique and hugely beneficial experience that will stay with you for the rest of your life. You'll:
Gain an in-depth understanding of life in the UK
Improve your language skills
See your subject from a different perspective
Benefit from exposure to different cultures
Enhance your resume – and your career prospects
Increase your confidence, independence and life skills
Make new friends
Gain transferable credits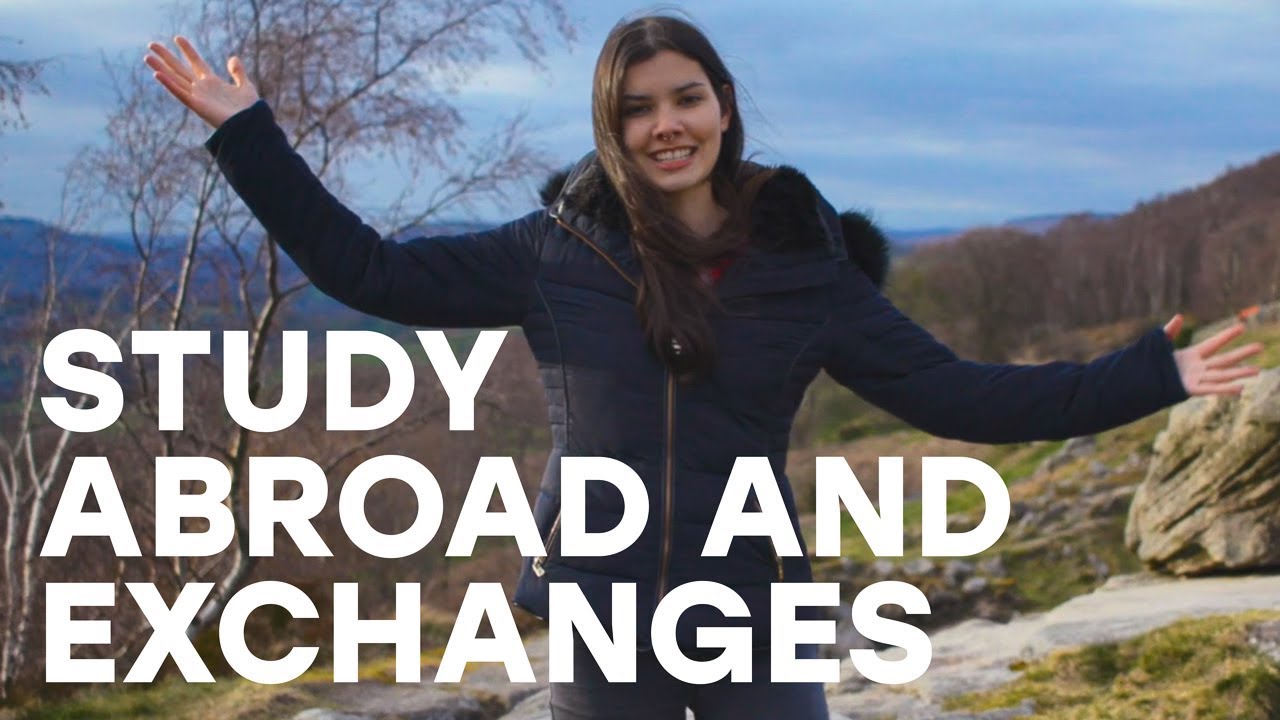 What are my options?
Join our Study Abroad Programme
This is the ideal option for students studying at a university that does not have an exchange agreement in place with Sheffield Hallam University.
With the Study Abroad programme, you can study in Sheffield for one semester or a full year, and there is a huge range of routes available to suit your current studies.
Find out about our Study Abroad programme.
Study exchanges
We have been providing exchange opportunities for both incoming and outgoing students for many years and have both Erasmus+ and Non-Erasmus+ exchange agreements with over 100 institutions worldwide in a variety of subject areas.
Many of our courses provide the opportunity to study for three months or up to a year and earn credit towards your final qualification.
Find out your study options as a Sheffield Hallam Student.
If you want to come and study with us on an exchange see what options we offer.
The Erasmus+ programme provides funding to support you when you go on an Erasmus+ exchange. Further information about the funding rates can be found on the programme's website (please note the Erasmus+ grant is not guaranteed and the rates change each year).
Working abroad
If your course at Sheffield Hallam includes a work placement, you can look to apply for a placement abroad. For some courses there are exciting opportunities to take a placement in Europe, North America, Australia or Asia. Overseas placements show employers that you're willing to be independent and step out of your comfort zone to face new challenges. To find out more see our working abroad pages
Erasmus Charter for Higher Education (ECHE) and Sheffield Hallam University's Erasmus Policy Statement
Sheffield Hallam University has been awarded the Erasmus Charter for Higher Education for 2014–2021 enabling our participation in the Erasmus+ programme. Please download our Erasmus Policy Statement (PDF, 280 KB) to view our overall Erasmus co-operation strategy.
We have put together information for students on the UK's exit from the European Union (EU) please see here for details.
Sheffield Hallam University is not responsible for the content of external websites