La Trobe University, Australia
Sheffield Hallam University has entered into a strategic partnership with La Trobe University, in Melbourne, Australia. The unique relationship will strengthen global research collaboration and provide international exchange opportunities for staff and students, as well as the development of dual degrees. Planning is underway to establish schemes in 2019.
La Trobe University
Featured in the top 400 of all three major world university rankings, it is one of only 12 universities to achieve 100 per cent world-standard success in the 2018 Excellence in Research for Australia report. All broad areas of research rated at, above or well above world standard.
La Trobe is a great match for a partnership with Sheffield Hallam, as both universities:
share a vision of the transformative potential of universities
believe in the importance of providing students with opportunities to succeed at whatever they choose to do irrespective of their backgrounds and personal circumstances
consider education and research as having the potential to address the most significant social, cultural and economic challenges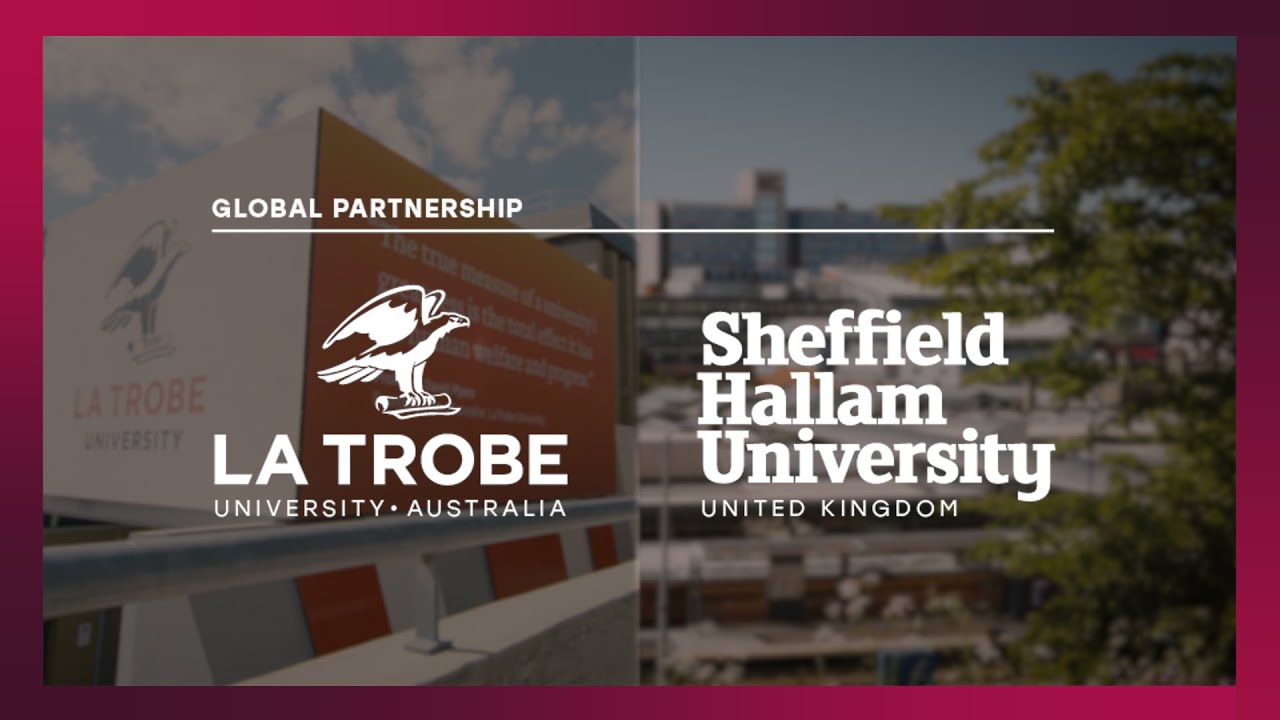 Both universities are in and of their regions: a significant proportion of their student body comes from their region and they both provide opportunities for students who are from disadvantaged neighbourhoods and/or the first in their family to attend university. Alongside which, both have an international profile, connecting globally to provide and international perspective to learning and teaching and research.
By establishing this strategic partnership, La Trobe and Sheffield Hallam recognise opportunities to provide their students with an international learning experience, to work collaboratively on research and innovation projects with global impact and to share good practice and innovative approaches to higher education. The partnership between La Trobe and Sheffield Hallam Universities will provide an international example of the transformative potential of universities working together.