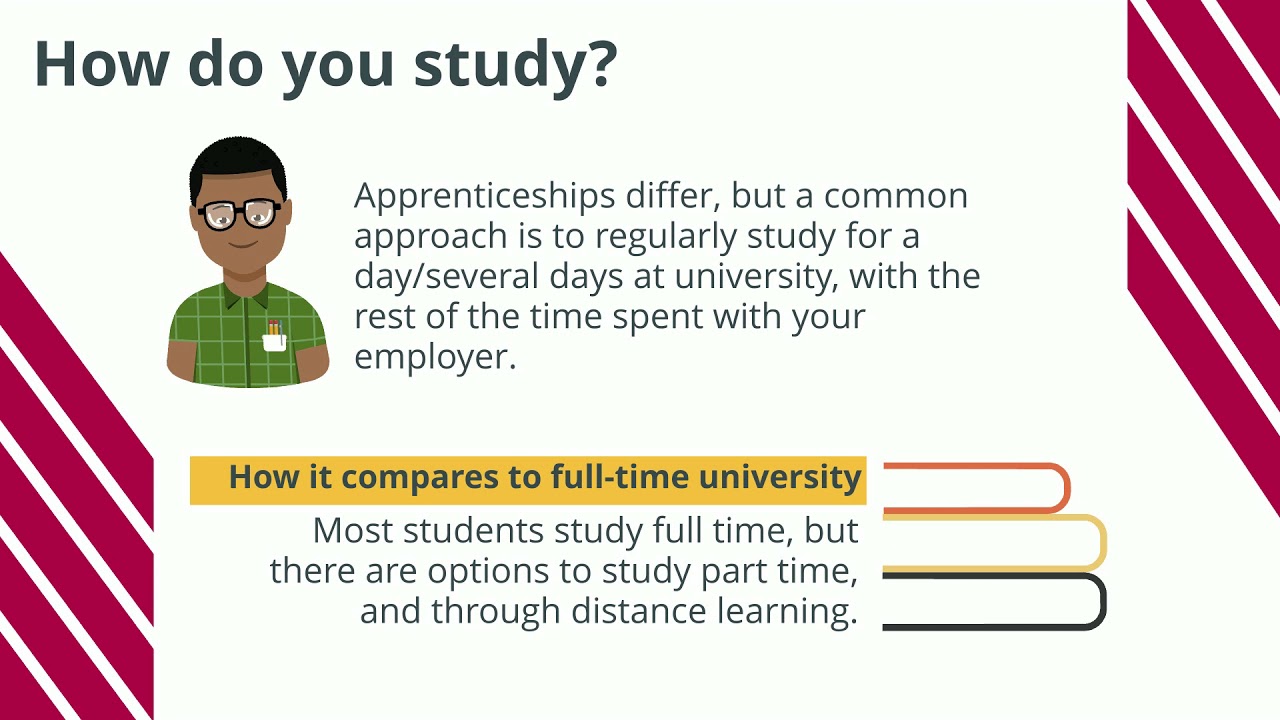 Coronavirus update: Information from the University is available under the "Applying for Degree Apprenticeships" section. If you are searching for degree apprenticeships you can also check the Government website for available vacancies, along with the websites of employers and universities you are interested in. Recruitment timescales may be adjusted in line with coronavirus advice.

A degree apprenticeship combines a paid job with university learning and leads to an undergraduate or postgraduate degree. During a degree apprenticeship you spend 80% of your time at work, with the other 20% for "off-the-job" training, which includes your university teaching days.

To get a place on a degree apprenticeship, you firstly need to secure a relevant job. You can start looking for apprenticeship vacancies after you finish your first year of college or sixth form. Many vacancies are posted throughout the year on the Government's apprenticeships website. As well as interviews with companies you apply to, these opportunities usually require certain A level or BTEC grades.

Once you secure a job, you can start your career and earn a salary while you learn. What's more, as a degree apprentice there are no university tuition fees for you to pay.

To find out more about degree apprenticeships, please see the resources below. All information correct as of date of publishing (May 29 2020). Please check relevant governmental sites (Office for Students, UCAS or Student Finance England) for latest updates or changes that may affect your application to university.
SHU how-to's and other information


Videos
Useful Links