Sheffield is full of great value, inventive and super tasty places to eat. Here are a few student favourites for eating out or buying food to cook with at home.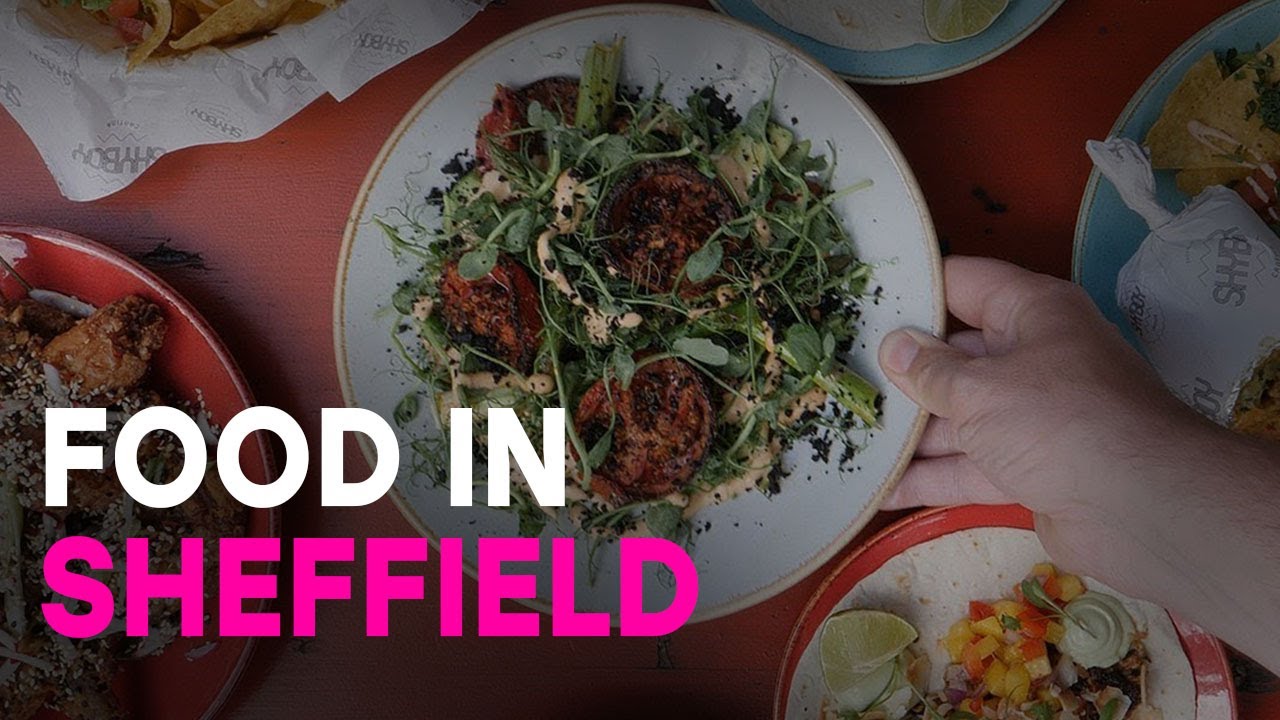 Lucky Fox
Sheffield's take on an all-American classic – chicken and waffles. Located on Division Street in the city centre, it's a popular student hangout.
@luckyfoxsheff
Wetherspoons
Located all over Sheffield and perfect for cheap deals on food and drink, as well as student discounts and weekly offers. It's our students' choice for after uni drinks and food.
The Cabin
North-American style pancakes and waffles in a quaint Sheffield cabin. It's a great place to meet up with friends when you don't fancy a full meal.
@thecabinsheffield
Just Falafs
Middle-Eastern street food. 100% homemade, vegan and delicious. Try the hummus shakshuka and pita.
@just_falafs
Two Steps
A fishcake in a Sheffield chippy is unique – expect layers of batter and potato. Two Steps is Sheffield's most popular chippy and has won a number of awards over the years. Find them in the Ecclesall Road student area.
Rassam's Creamery
A restaurant dedicated to desserts only. From ice cream and waffles to cookies, cakes and milkshakes. There's free wifi and phone charging too. Rassam's is located on London Road, Sheffield's haven for international restaurants and takeaways.
@rassams1
Eve Kitchen
Everything you love about cheesecake. In a doughnut. Get your sugar fix at this independent bakery on Sharrow Vale Road, a short walk from Collegiate campus.
@eve.kitchen
Wellies
A few minutes' walk from City campus, Wellies is a truly British café. Get home cooked comforts at value prices, like beans on toast, jacket potatoes, paninis, wraps and full English breakfasts.
@wellies140
---
Food shopping
Aldi
There are plenty of big name supermarkets across Sheffield and Aldi is the firm favourite for our students. It's cheap, has a great range of fresh food and freezer meals, and the closest Aldi is right underneath one of our biggest student accommodation buildings. Handy!
Ozmen international
The biggest international superstore in Sheffield, Ozmen is located just off London Road. You'll find every ingredient you'd ever need and a real flavour of world cuisines. You can get fresh bread, pastries and olives at the deli counter too.
The Moor market
At the end of Sheffield's high street, you'll find the Moor and its newly built food market where you can get all your fresh fruit and vegetables, meat and fish, and freshly made bread.
'The market's a great mix. If you need a specialist ingredient they'll have it there, and it'll probably be cheap.'
Read Chammy's student guide to Sheffield