Shruti Mandhani wins Three-Minute Thesis competition
Monday 16 September 2019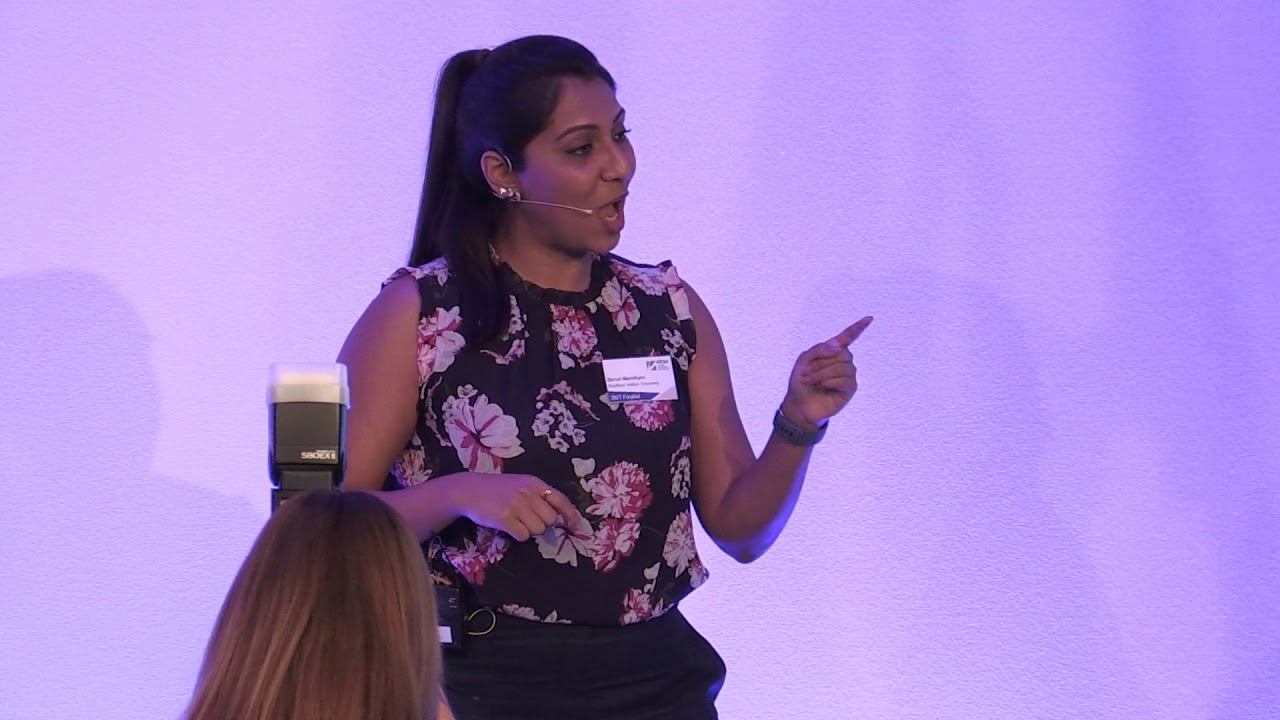 Shruti Mandhani, a PhD student from Materials and Engineering Research Institute (MERI), won the national finals of the Three Minute Thesis competition 2019. Shruti won the Hallam heat during the Creating Knowledge Conference in June and went on to present her award-winning project, which explores the use of a 'nature-inspired' approach to designing novel Auxetic materials, at the Vitae conference.
Shruti is completing the second year of her PhD with Prof Andy Alderson and Prof Doug Cleaver at MERI. She is funded by the VC (Vice Chancellor) scholarship, co-funded by Michelin, to develop models for Auxetic behaviour in polymers.
She wins a grant of £3000 to spend on public engagement activities, provided by the UK Research and Innovation (UKRI) and will be providing a proposal to Vitae on how she intends to spend this prize money. The grant will give Shruti the opportunity to present her work at international conferences, attend training relevant to her PhD, and even get involved in science communication events across the country.
Three Minute Thesis challenges doctoral candidates, working in any discipline, to present a compelling spoken presentation on their research topic and its significance in just three minutes. A single static PowerPoint slide is permitted and no additional electronic media or props. Competitors exceeding three minutes will be disqualified. Each presentation is judged on two main criteria - Comprehension and Content, and Engagement and Engagement and Communication. The judging panel this year comprised of representatives from Taylor & Francis Group (headline sponsors of the event), UKRI, and academics from the University of Greenwich, The Australian National University, and Massey University in New Zealand.
®3MT is an academic competition developed by the University of Queensland, Australia. Its success has led to the establishment of local and national competitions in several countries.
Since 2014 Vitae have proudly hosted the UK ®3MT competition which is the culmination of finalists from Vitae member Higher Education Institutions throughout the UK