MSc Advanced Clinical Practice
Degree apprenticeship
Train to become a advanced clinical practitioner in a wide variety of health and social care settings in 3 years. This degree apprenticeship is suitable for experienced registered healthcare professionals who
want to progress into advancing practice.
---
How does the degree apprenticeship work?
You study a university course alongside up to 30 hours of employment a week – so you'll need a relevant job role before you apply. The combination of the course and the job has to meet a national 'apprenticeship standard' – in this case the Advanced Clinical Practitioner standard. So you get to study for a recognised qualification, while earning a salary and having no student fees to pay.
Our next start date for this course is in September 2021 or January 2022
Details are an official start date will be added as soon as confirmed. The course is expected to reach completion within 36 months, including the endpoint assessment. All HDAs require an end point assessment which could be an integrated part of the course or delivered as a standalone element. For more information please refer to the Institute for Apprenticeships website.
---
1. Course summary
You have the opportunity to train as an advanced clinical practitioner in a range of health and social care settings on the degree apprenticeship route, leading to a MSc in Advanced Clinical Practice.
Undertake modules that reflect your employers needs and specialise in your preferred area of interest.
It is suitable for experienced registered healthcare professionals who want to progress into ACP roles. Examples of the professions considered are nurses, physiotherapists, paramedics, diagnostic radiographers, therapeutic radiographers, and pharmacists.
Work as part of a vibrant community of like minded apprentice and trainee advanced clinical practitioners and learn from staff who have experience of advanced clinical practice roles.
For those apprentices who are professionally entitled to undertake either the Non-Medical Prescribing or Pharmacist Independent Prescribing modules, our modules are validated by the following professional statutory regulatory bodies- Nursing and Midwifery Council (NMC), Health and Care Professions Council (HCPC) and the General Pharmaceutical Council (GPhC).


---
2. How you learn
This apprenticeship has been developed by regional partners from primary and acute care, and higher education providers, allowing you to benefit from a combination of work-based learning modules and specialist education. In a challenging learning environment, you'll develop your skills in autonomous decision-making, diagnostics, therapeutics, and clinical management of a patient within your scope of practice.
You'll also gain the the knowledge, skills, competencies and professional behaviours required of an advanced clinical practitioner. This helps you integrate new ideas and clinical skills into your professional practice to enhance quality of care for the service user.
You learn through
workplace learning supported with online anytime access to learning materials
open book examinations
seminars, lectures, tutorials and practical workshops
assessment of proficiency in practice
reflective care studies
an end-point assessment
---
3. Where you'll study
You'll learn in modern facilities at our Collegiate Campus, run by our highly experienced and knowledgeable staff.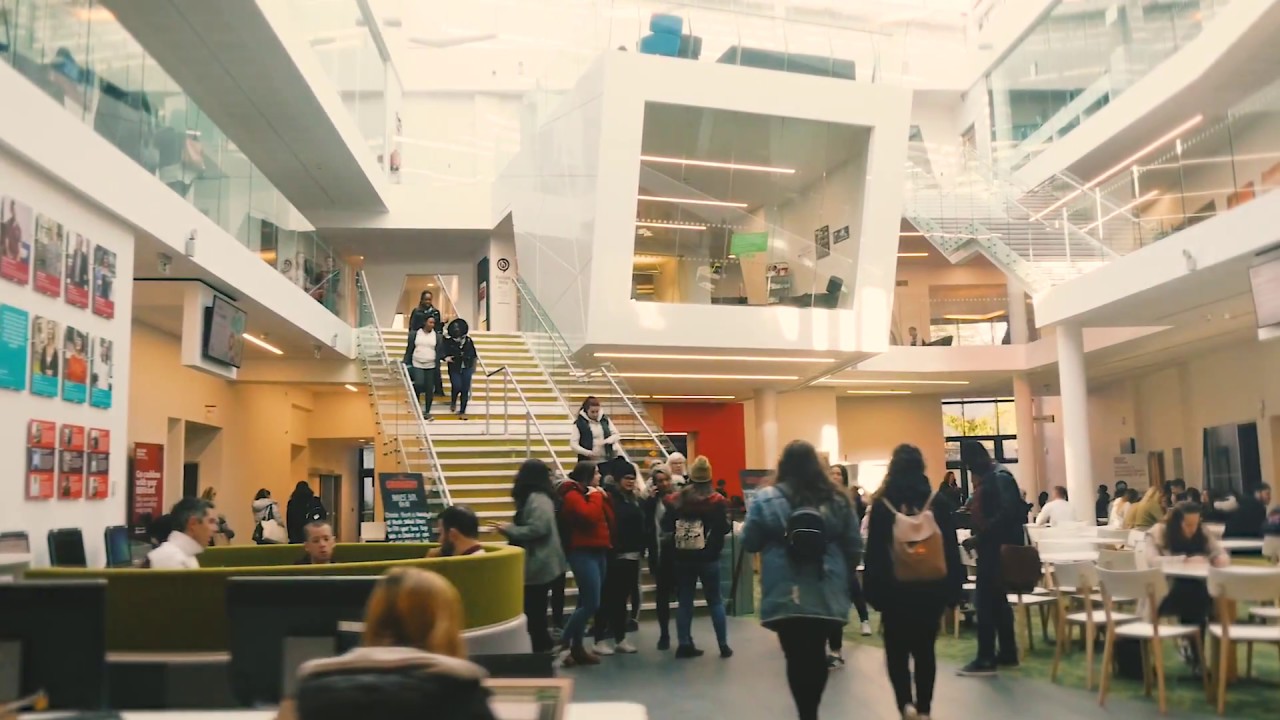 4. Entry requirements
You need a job role to accompany your apprenticeship course
This has to be 30+ hours a week of employment in a relevant job role – and you would need your employer to agree to fund your course, either through government co-funding or the apprenticeship levy. You must hold current registration with one of the statutory regulators of health and care professions. You must also have the right to Abode in the UK.
You normally need qualifications
Normally an honours degree recognised in the UK, 2.2 or above in a related health care subject. Or an equivalent qualification.
or
Typically 3 years (full time or equivalent part time) experience in an appropriate field of practice.
It would be beneficial for the apprentice to have completed their GCSE in Maths and English (or equivalent) prior to commencing the apprenticeship. If this is not the case, these should be completed by the end of the apprenticeship.
We'll also consider the following qualifications on an individual basis
Applicants who do not meet the requirements for entry to the programme, and particularly if not holding a first degree in a relevant subject, will be required to provide evidence of: continuing professional education (via University RPCL, RPEL process see section: Course Specific Recognition of Prior Learning arrangements) as part of the application process.
You will hold current registration with one of the statutory regulators of health and care professions.- from apprenticeship standard.
The details will form part of the Apprenticeship Commitment Statement.


You'll also need
A pre-agreement form is to be completed by the clinical manager, which confirms that the student will have an identified clinical supervisor. Applicants must provide written evidence in the form of a pre-course learning agreement that all parties, sponsoring managers, clinical mentors and students, are actively committed to supporting an advanced practice role.
· Possess clinical competence beyond that of a newly qualified practitioner
· Display enthusiasm and motivation to develop their roles as advanced clinical practitioners.
· Have an understanding of advanced practice.
· Have the ability to plan and pursue their own professional development in order to meet the requirements of the programme.
· Have the opportunity to undertake supervised clinical assessments.


---
5. Modules
The course is made up of three mandatory modules (80 credits), core elective (typically 60 credits in total) and elective modules (45 credits). The choices of modules and credits are available in the table below. Your module choices and therefore pathway will be decided in conjunction with your employer and course leader.
Mandatory
ACP Portfolio • End Point Assessment • Planning and Evaluating Service Improvement


Core elective
Non-Medical Prescribing (distance learning) • Non-Medical prescribing (face to face) • Pathophysiology and pharmacology for advanced management • Advanced physical assessment and consultation skills • Musculoskeletal management of the upper quadrant • Musculoskeletal management of the lower quadrant • Reasoning and management for advanced musculoskeletal clinical practice • Advanced chest image reporting • Advanced MSK image reporting • Advanced CT head image reporting • Awareness of error • Pharmacist independent prescribing • Expert practice for extended roles • Advancing specialist practice • Contemporary issues in advanced practice (distance learning) • Contemporary issues in advanced practice (face to face) •

Elective
Image guided radiotherapy • Injection therapy for joints and soft tissue • Therapeutic management of neuromuscular skeletal pain (distance learning) • Therapeutic management of neuromuscular skeletal pain (face to face) Addressing priorities in prostate cancer care • Head and neck cancer • Breast cancer radiotherapy • Psychology of cancer care • Information giving and informed consent • Minor illness management • Minor injury management • Management of long term conditions • Core principles of paediatrics in primary care and the acute sector • Contemporary radiotherapy planning practice •
Advanced radiotherapy planning practice • Advanced assessment formulation and treatment planning in mental health • Researching for practice (distance learning) • Researching for practice (face to face) • Managing the acutely unwell patient • Advanced communication in supportive care • Evidencing your CPD leadership in practice • Learning and teaching for practice (distance learning) • Learning and teaching for practice (face to face) • Abdominal imaging • Fundamentals of musculoskeletal radiographic imaging interpretation • Fundamentals of chest radiographic image interpretation • Fundamentals of CT Head radiographic imaging interpretation • Therapeutic exercise and physical activity •