BSc (Honours) Diagnostic Radiography
Degree apprenticeship
Earn while you learn and train to be a registered diagnostic radiographer in 3 years, gaining valuable skills required in clinical practice and experience in the complex and dynamic workplace.
---
How does the degree apprenticeship work?
You study a university course alongside 30+ hours of employment a week – so you'll need a relevant job role before you apply. The combination of the course and the job has to meet a national 'apprenticeship standard' – in this case the Diagnostic Radiographer standard. So you get to study for a recognised qualification, while earning a salary and having no student fees to pay.
Our next start date for this course is in January 2022
Details are an official start date will be added as soon as confirmed. The course is expected to reach completion within 36 months, including the endpoint assessment.
---
1. Course summary
You have the opportunity to train as a diagnostic radiographer alongside other health professions on the degree apprenticeship route, leading to a BSc in Diagnostic Radiography.
This course allows you to apply for registration with the HCPC as a Diagnostic Radiographer.
Block release provides you with the experience of training and learning with our new simulation suite.
You will be challenged to work as part of an ever evolving and expanding team of like minded healthcare professionals, with a shared vision to provide excellent patient care and state of the art services.
This apprenticeship prepares you for a career as a qualified radiographer in the NHS by underpinning knowledge and interpersonal skills the profession demands, such as working in an integrated working environment with multidisciplinary teams to enhance the quality of care to the service user. Once qualified, the course aims to ensure you're fit for practice in accordance with the HCPC Standards of Education and Training (2017). You'll also be able to apply to become a member of the Society of Radiographers.
---
2. How you learn
This apprenticeship has been developed by regional partners from primary and acute care, and higher education providers, allowing you to benefit from a combination of work-based learning modules and specialist education.
You'll also gain the essential components of professional practice you need to be successful in a complex and dynamic modern workplace. The integrated modules allow you to learn with, from and about other professions within the healthcare setting. This unique approach facilitates a harmonious professional working team.
Learning on the course is very much integrated across both the university and clinical environments. Overall apprentices will spend roughly 50% of their time in their substantive post, 30% at university and 20% engaging in self-directed (off the job) study. Aspects covered in the university setting will directly relate to those you experience on placement and both are seen as equally important.
We will cover
Anatomy and physiology of the musculoskeletal and soft tissue systems of the body and how these apply to images acquired in a range of imaging modalities
the normal and pathological appearances of body systems demonstrated in a range of imaging modalities
practical techniques required to undertake examinations in a range of modalities and clinical areas within the hospital setting
the underpinning physical principles of the use, risk, and effects of ionising radiation on the body, and how to minimise and protect against these risks
the scientific principles behind the formation and production of medical images in a range of imaging modalities
finding, understanding, evaluating, and generating evidence in the context of health
professional and interpersonal skills required for an effective health professional and teams
dealing with and understanding complex patient needs and situations experienced in a clinical setting
You learn through
block release study: typically you attend the University for 1 or 2-week blocks of either face-to face or online live teaching throughout the calendar year
placements/workplace learning supported with online anytime access learning materials
equivalent of one day per week (negotiated) self-directed study time
seminars, lectures, tutorials and practical workshops
assessment of proficiency in practice
written and patchwork assignments
reflective care studies
poster and group presentations
an end-point assessment
---
3. Where you'll study
You'll learn in modern facilities at our Collegiate Campus, run by our highly experienced and knowledgeable staff. Our newly equipped and fully functioning X-Ray simulation suite provides high quality learning in a safe environment that simulates clinical practice.
This will be supported with guest lecturers specialising in specific fields of radiography to enhance and enrich the learning experience. In addition, tutorials, presentations, independent and technology enhanced learning will provide an inclusive approach to learning.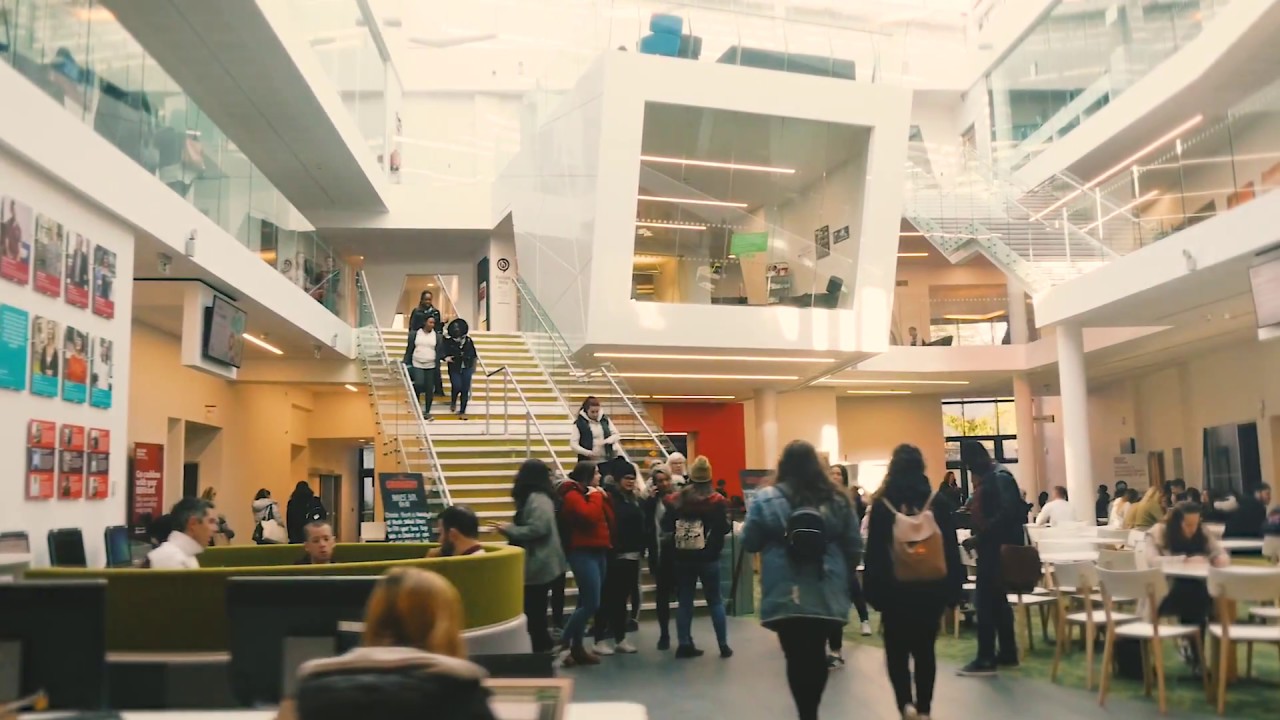 4. Entry requirements
You need a job role to accompany your apprenticeship course
This has to be 30+ hours a week of employment in a relevant job role – and you would need your employer to agree to fund your course, either through government co-funding or the apprenticeship levy. You must also have the right to Abode in the UK.
You normally need qualifications
The usual entry requirements include three GCSE (or equivalent) passes at grade C, 4 or above, in maths, English language or literature and a science subject – plus one of the following:
120 UCAS points from 3 A levels (including at least 40 points from either Biology, Chemistry, Physics or Maths), or equivalent BTEC National qualifications e.g. Extended Diploma in Applied Science, Health Science or Health Studies. We don't accept AS levels or General Studies
Access to HE Diploma from a QAA-recognised Access to HE course in health studies, health science, nursing or another science-based course. Normally we require 15 credits at level 2 and 45 at level 3 – of which at least 30 credits should be graded at distinction level with 12 of these distinctions from science units.
a previous degree in a related subject or evidence of science in your academic profile.
We'll also consider the following qualifications on an individual basis
professional qualifications at level 5 diploma (or above) in a related area
a level 3 apprenticeship in health and social care
You'll also need
relevant work experience
to provide evidence of your understanding of diagnostic radiography to make sure you're making the right choice of profession – such as visiting diagnostic radiography departments, attending open events or speaking to diagnostic radiographers about their role.
---
5. Modules
| | |
| --- | --- |
| Level 4 | • radiographer practice 1 & 2 that provide evidence of clinical competence in a range of plain film imagining contexts • integrated modules with other apprentices including; collaboration for individual and community wellbeing • personal and professional development |
| Level 5 | • radiographer practice 3 and alternative imaging modalities which involves cross-sectional imaging, more complex imaging modalities and more challenging plain film radiography and theatres • integrated modules with other apprentices including; evidence and enquiry • assessing and addressing complexity • |
| Level 6 | Allows the apprentice to consolidate and refine their practice, looking at improving services and practices and contributing to evidence based practice as you transition into the role of a Diagnostic Radiographer. |